Gryfy - Lower Silesian Economic Award
DBE takes off after the Griffin of Lower Silesia – Economy Award.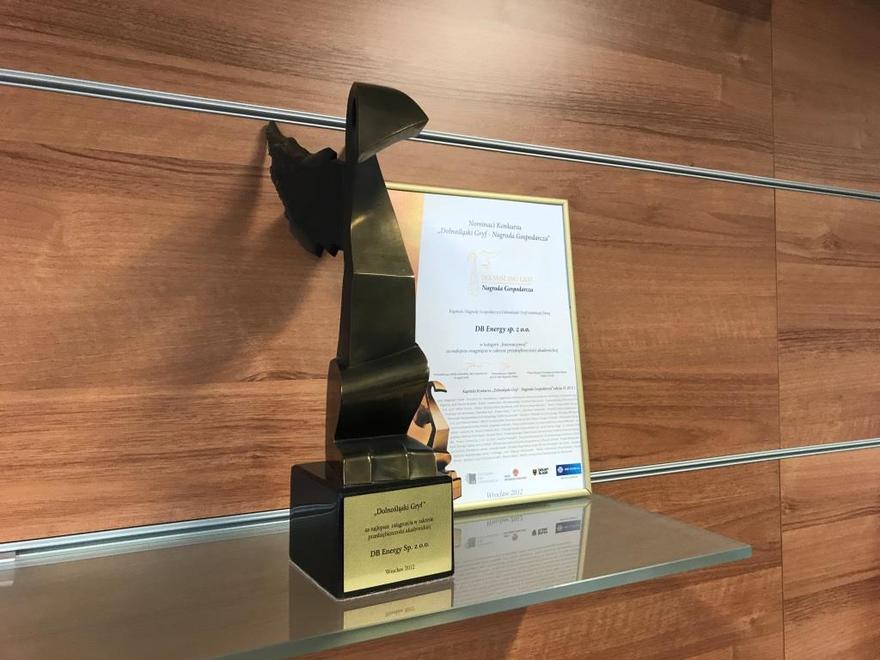 DBE's application has been submitted in the category of 'Innovative Idea for Business / Development in Micro and Small Enterprises' - because when we started operating in our industry, we were a niche enterprise based on our innovative ideas for energy-efficient investments - and today, after 7 years of development, we can see that the idea was not only innovative, but also a good one. The company is growing year to year, with investments made in R & D projects, and expanding the range of its services (this year with ESCO). The results speak for themselves: in the years 2015-2016, the company's assets increased by 104%, revenues grew by 45% and net profit by 410% - in 2017 we accelerate!