About us
DB Energy is a leading company in the energy efficiency improvement sector which provides complex consulting and manages investment projects for large- and medium-scale industrial plants. For 11 years we have implemented more than 1200 energy efficiency projects which has generated the investments of more than PLN 4.8 billion. It has also contributed to the reduced energy consumption by 8,3 TWh and accounted for our clients' savings which have reached approximately PLN 1,7 billion annually.
Within the INDUSTRY 4.0 program we have been implementing an R&D project for an innovative system called DiagSys whose aim is to detect incipient malfunctions in electronic motors. The system allows energy consumption of the machinery to be reduced by up to 7.5%. Since the system is compatible with IT solutions of BIG DATA, it is able to monitor industrial processes which, in consequence, is crucial for intelligent production plant management. It also makes it possible to assess the correct workflow of such components as electric drives, i.e. pumps and fans.
Track record
2009
DBE was formed as a civil law partnership. Its formation was motivated by a growing demand for energy market services.
2010
The partnership was transformed into a limited liability company. The R&D department was set up.
2013
DBE founded APPS sp. z o.o. which provides measurement services in the energy efficiency field.
2010-2017
The company was developing dynamically and widened the service portfolio (our competence grew in every area of energy efficiency for industrial plants).
2016
The company entered into the first EPC contract (Energy Performance Contract). Therefore, it became an ESCO company (Energy Saving Company).
2017
The limited liability company was converted into a public limited company.
9.07.2019
DBE S.A. celebrated its debut on the New Connect stock exchange in Warsaw.
2019
DBE S.A. set up a new company, Willbee Energy GmbH in Magdeburg, Germany. Its aims at providing energy efficiency services on international markets, in particular on European Union markets.
Currently
Currently, DB Energy holds 100% shares of APPS sp. z o.o. and Willbee Energy GmbH.
The Management Board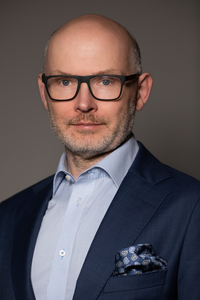 Krzysztof Piontek, Ph.D. (habilitated)
President
Ph.D. (habilitated) degree in economics, associate professor of Wrocław University of Economics of the Financial Investments and Risk Management Department. He graduated from the Faculty of Electronics and Telecommunications of Wroclaw University of Technology and from the University of Economics. His specialization is the use of mathematical methods in finance, with particular focus on the analysis of time series. Head of the postgraduate studies "Financial Analyst". Stock investor. Former member of supervisory boards of two listed companies – Relpol S.A. and Doradcy24 S.A.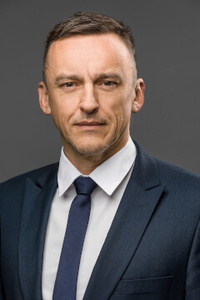 Dominik Brach, Ph.D.
Vice president
Ph.D. degree in economics of Wroclaw University of Economics. Long-term research fellow in the Department of Financial Investments and Risk Management. He specializes in corporate finance and real estate management. Founder and co-owner of MARSHAL Limited liability company which offers professional risk and insurance advisory services. Member of the Council of Employer's Organization of Polish Copper.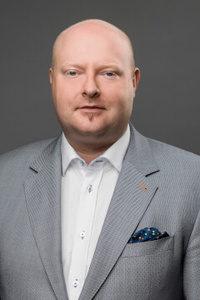 Piotr Danielski, Ph.D., Engineer
Vice president
Ph.D. degree in Technical Sciences. Graduated from doctoral studies in the Department of Electrical Power Engineering at the Faculty of Electrical Engineering of Wroclaw University of Technology. His scientific and practical interest is in the renewable energy industry and the energy consumption of the industrial end-users. Specialist of the National Chamber of Commerce within the scope of energy efficiency, chairman of the energy efficiency group of the Chamber of Industrial Energy Engineering and Forum of Electricity and Gas Customers.
Our team
Our team is represented by engineers who show extensive experience and knowledge in the area of electrical power installations, both their design and performance. We have didactic and R&D facilities at our disposal. They account for a significant element in the employee training program. The facilities are also used to test new solutions for our clients. Since the beginning of DBE, the company has been pursuing research and development activities to improve energy efficiency and to develop diagnostic tools for electrical machines in the Polish industry.