DB Energy & Willbee Energy experts at ener.CON Europe
21 September this year. - ener.CON Europe: Expert presentation by Piotr Danielski, Vice President of DB Energy and Managing Director of Willbee Energy on the potential and opportunities for ESCO investments in industry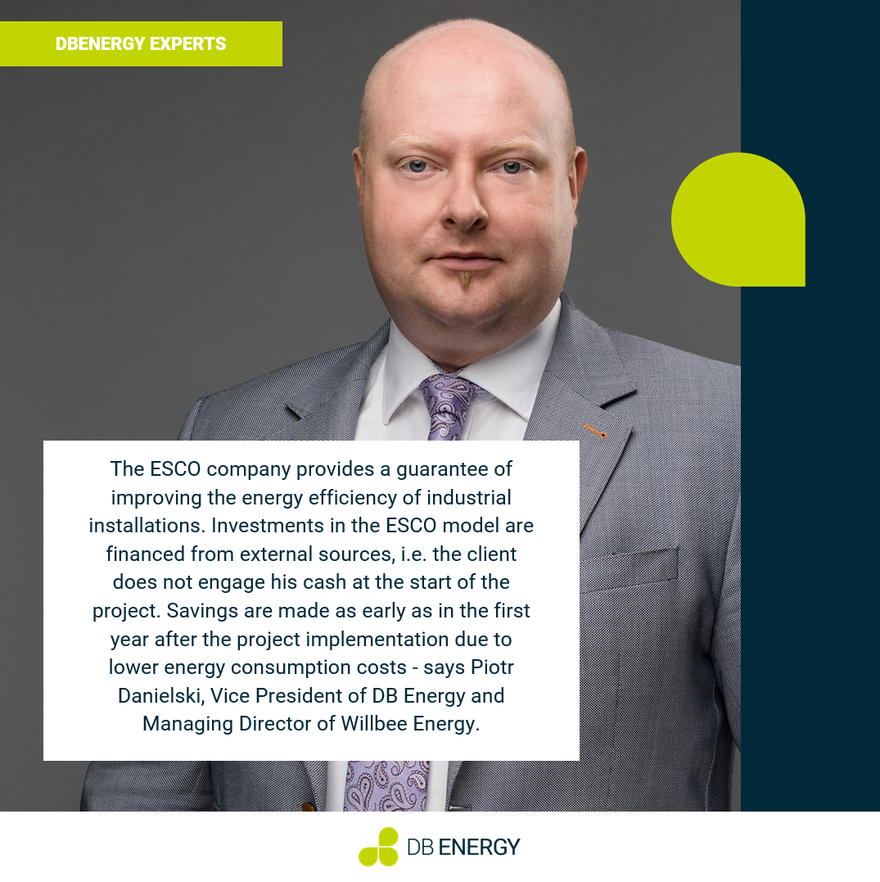 Find out more about ener.CON >>
Register and join the event online >>
Energy efficiency improvement projects implemented under the ESCO formula as a way to build a competitive advantage in industry:
ESCO is financial and tax optimisation of the company - the company does not engage its financial resources in investment
ESCO is a guarantee of savings - cash from energy efficiency in the first year after the project is completed
ESCO company is the best partner in energy efficiency improvement projects - it bears full responsibility for the implementation of the project, from the diagnosis, design, through implementation and servicing in the long term
The benefits of a well conducted investment in the ESCO model will be presented on the example of projects carried out by DB Energy for:
Simoldes Plasticos, one of the main manufacturers of plastic products in Europe. The project included the modernisation of plastic injection moulding machines, the control system of the ice water system and heat recovery from the compressor at the Simoldes Plasticos plant in Jelcz Laskowice near Wroclaw, read more: Modernization of the Simoldes Plasticos plant
Soufflet Poland, companies from the food industry. The project included various energy-saving investments, including the construction of a CHP unit and a new cooling system.
Presentation Willbee - ESCO for energy efficiency in industry