Modernization of fan drives
Modernization of process drives has repeatedly resulted in interesting energy effects. In case of one of our clients, the optimization of fan drive control led to savings of 9,868,927 MWh! Such considerable savings were attributed to the company's needs in the area of ventilation, which was connected with the high dusting of production processes.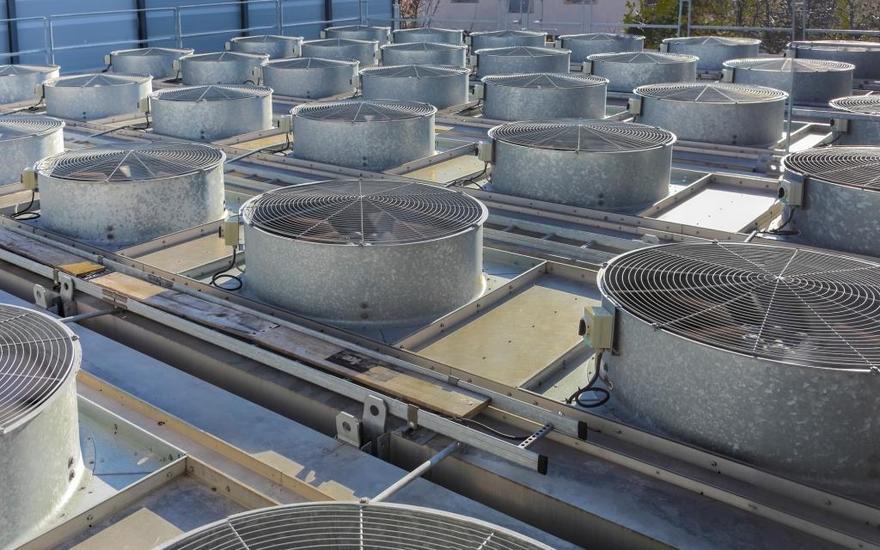 On site inspection, we analyzed the method of adjusting the fans which operate in the dust extraction system of the production process. It was noted that many of the units under consideration were adjusted with flaps, through throttling. Such control of the flow is not optimal from the point of view of the power consumption of the fan drive.
For instance, the pipe light of one of the fans was closed in more than 60% throughout the time the system worked. This high throttling level results in a significant reduction in airflow and only a minimal reduction in power consumption by the fan drive, as it must produce high pressure to overcome the resistance of a flap. Therefore, the suggestion was to introduce the control of rotational speed of the exhaust fan drives.
This type of solution was applied with reference to each fan in a plant. Every time before the start of the investment, air flow measurements were carried out behind the fan, with and without throttling, in order to determine the appropriate characteristics.
In total, 9 fan drives of the average annual electricity consumption of 25 085.603 MWh were modernized. Modernization costs amounted to approximately USD 1 million.