Are we ready for Fit for 55?
The changes package which aims at reducing harmful greenhouse gases has been more frequently discussed. More and more companies have become aware of their influence on the environment. They realise that changes are inevitable and must be introduced to make the this situation better. Are we ready for the assumed pace of energy transformation?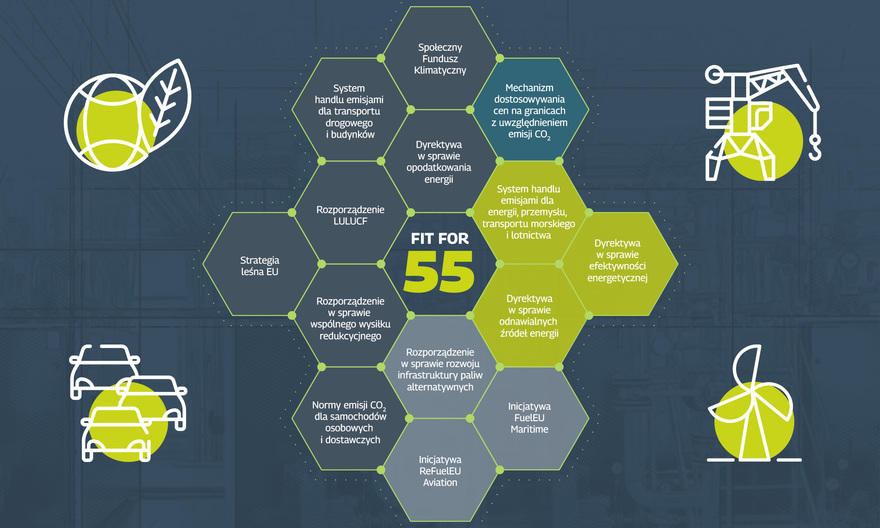 The package recommended by the European Commission is supposed to lead to a very lofty goal, namely to achieve climate neutrality until 2050. Therefore, the EU member countries have to reduce net greenhouse gases emission by 55% compared with 1990.
The question is how to prepare for such a change in the following aspects - economic and management-related? How to finance energy saving investments in order to win positive results and, at the same time, not to burden a company's budget? How will Polish companies face that challenge? 
In the newest release on cire.pl Dominik Brach, Ph.D., the Vice President of DB Energy, provides information on the Fit for 55 package. We invite you to read the article! https://efektywnosc-energetyczna.cire.pl/artykuly/serwis-informacyjny-cire-24/czy-polski-przemysl-jest-gotowy-na-fit-for-55